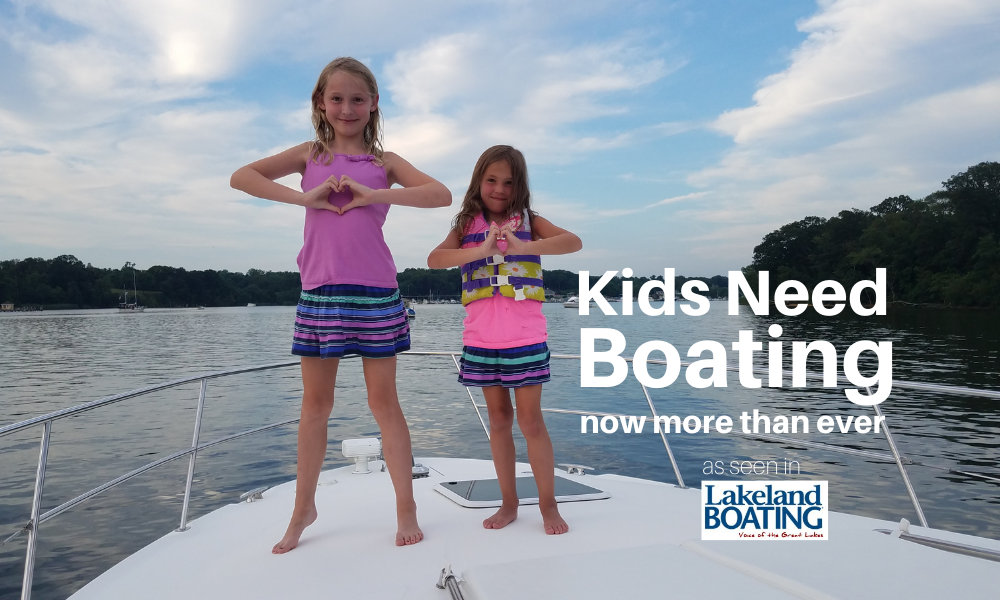 Writing a magazine column that needs to be submitted months ahead of the actual publication date can sometimes be challenging. And the uncertainty that loomed in 2020 was definitely a challenge like no other.
For the past 5 years I have been writing a summer column "Cruising with Kids" for Lakeland Boating magazine, and have submitted 3 columns a year focused on boating with kids. Articles have ranged from boating with a baby to introducing an older child to more duties on a boat.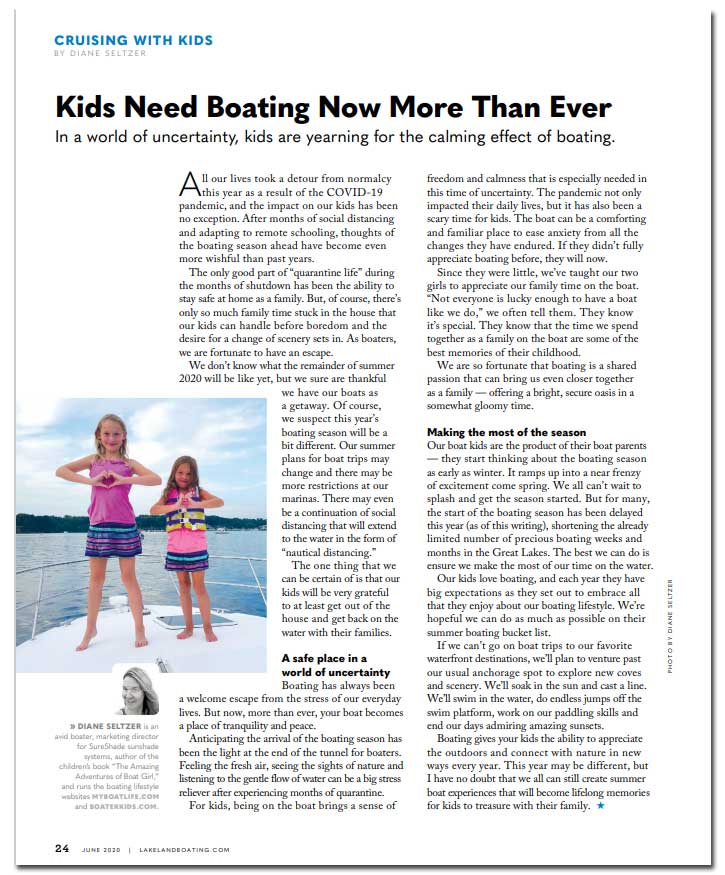 I am particularly proud of one of the articles I submitted for the 2020 June issue: Kids Need Boating Now More Than Ever.
At the time, I was up against a deadline in April 2020 for their June issue, and we had just entered lockdown. My original intent was to submit something fun about getting kids ready for boating season, but the focus shifted when the world found itself faced with a pandemic and lockdown. Our kids were forced to remote school and we had no idea what the 2020 boating season would be like… or when it might start.
I knew this column needed to be positive and uplifting, without having the ability to foreshadow what might happen in the coming months. Like most writing tasks, I tend to go with my instincts and draw from my own personal experiences. Our kids were hopeful that boating season would come, so I focused this article on how an escape to boating would be particularly important for our kids this year.
It turns out my article was spot on. In a world of uncertainty, kids needed boating more than ever. And boating delivered.
Read the full article, republished on BoaterKids.com: